Beyond their low prices, photos of Nick Cage, and the majordomo's flamboyant suiting, lies another reason to visit Baron Kay's Tailor in Kowloon: the coolest commode in Hong Kong. Tiled and fixtured in soothing monochrome blue, it provides stunning contrast the chaotic piled rolls of tweed, flannel, linnen, and worsted wool filling the shop. Running to the john in the middle of the day has got to feel like a dive to the bottom of a Bahaman lagoon.
A dirty Bahaman lagoon.
Surprisingly, no Tidy Bowl.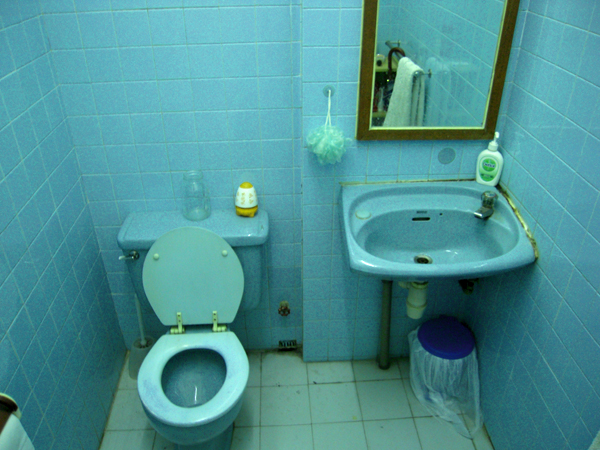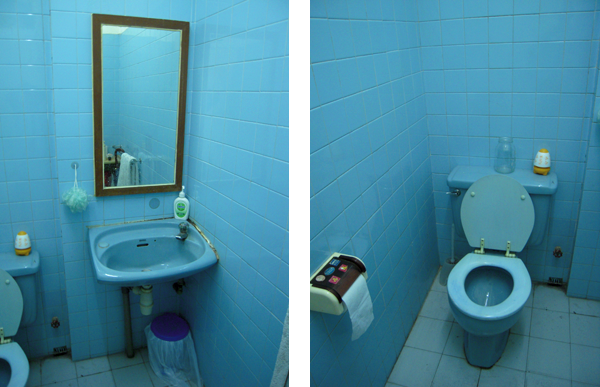 If you visit Baron Kay's, be sure to call ahead and make a drink request—I recommend a cold sixer of Tsing Ha.
[Baron Kay's Tailor, 43 Mody Road, Tsim Sha Tsui, HK, +852 2723 2839]